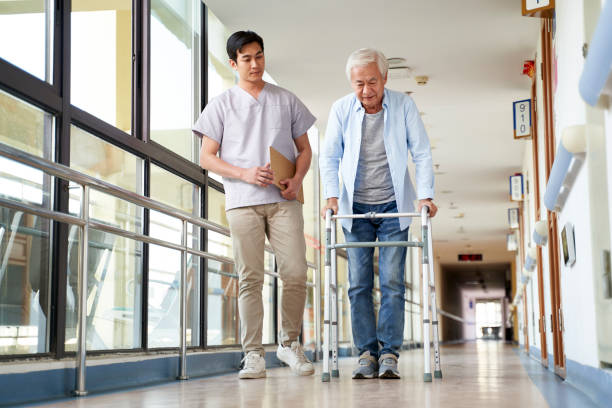 Addiction is a complex issue that affects several areas of a person's life. If you are in Orlando, you can get help from any of the several rehab centers in the area. These centers employ diverse approaches to help patients in their recovery. Here are the different techniques Orlando rehab centers use to address substance abuse: 
Addiction Programs
Rehab centers offer different treatment programs for patients depending on the severity of the addiction. Below are two main programs you or a loved one can enroll in for addiction therapy:
Residential/In-patient Rehab
Residential in-patient programs are a live-in solution where patients get supervised addiction treatment. In-patient programs offer a high level of accountability and structure for patients working to recover from substance abuse. 
Patients live at the rehabilitation center throughout the treatment period, following a schedule for therapy, group meetings, meals, and recreational activities. Depending on the rehab center, patients may be under 24/7 surveillance from licensed addiction therapists. Patients may get a small amount of personal time daily as they recover. 
Outpatient Rehab
Outpatient rehab is ideal for patients who need to continue working or care for their loved ones while participating in the treatment. Patients in outpatient rehab attend weekly group meetings hosted by licensed professionals. Patients can also get treatment at nearby rehab centers or community health clinics. 
Some rehabilitation facilities offer night and weekend programs to cater to patients unavailable during daytime hours or weekdays. 
Substance Abuse Therapies Offered in Rehab Facilities
There are several types of therapies used in addiction treatment and recovery. Each therapy is different, and its effectiveness varies from patient to patient. Below are some addiction therapy options you might receive at an Orlando rehab center:
Cognitive Behavioral Therapy (CBT)
CBT is a therapeutic approach that targets patients' behavioral patterns, attitudes, and coping mechanisms that fuel addiction. In CBT, your therapist trains you to identify triggers and develop coping mechanisms to handle substance cravings and risky situations. The outcome of the therapy is a complete replacement of harmful behaviors with healthier ones. 
Accelerated Resolution Therapy (ART)
ART is an effective intervention for substance abuse linked to trauma. During an ART session, your therapist guides you to visualize an event that triggers your drug abuse stress response. They then teach you to replace the post-traumatic stress-inducing image with positive images. 
With continued treatment, you learn to identify your trauma triggers and reduce the intensity of your emotional response to trauma. You also learn to replace the harmful reactions to your triggers with healthier responses. 
Individual Counseling 
Most rehab centers in Orlando allow patients to talk about their struggles with a trained therapist. Individual counseling is a patient-centered approach that creates a supportive environment for patients in recovery. Your therapist can help you envision your goals and keep you accountable as you implement your recovery plan. 
Get Help From Your Nearest Orlando Rehab Center
Visiting an Orlando rehab center or an addiction recovery facility anywhere else is your first step to regaining your independence from substances. Through a combination of the therapies mentioned above, rehab centers address the multifaceted factors behind substance abuse, giving you the support you need for recovery. With the assistance of the professionals at the rehab center, you can overcome addiction and establish healthier habits.