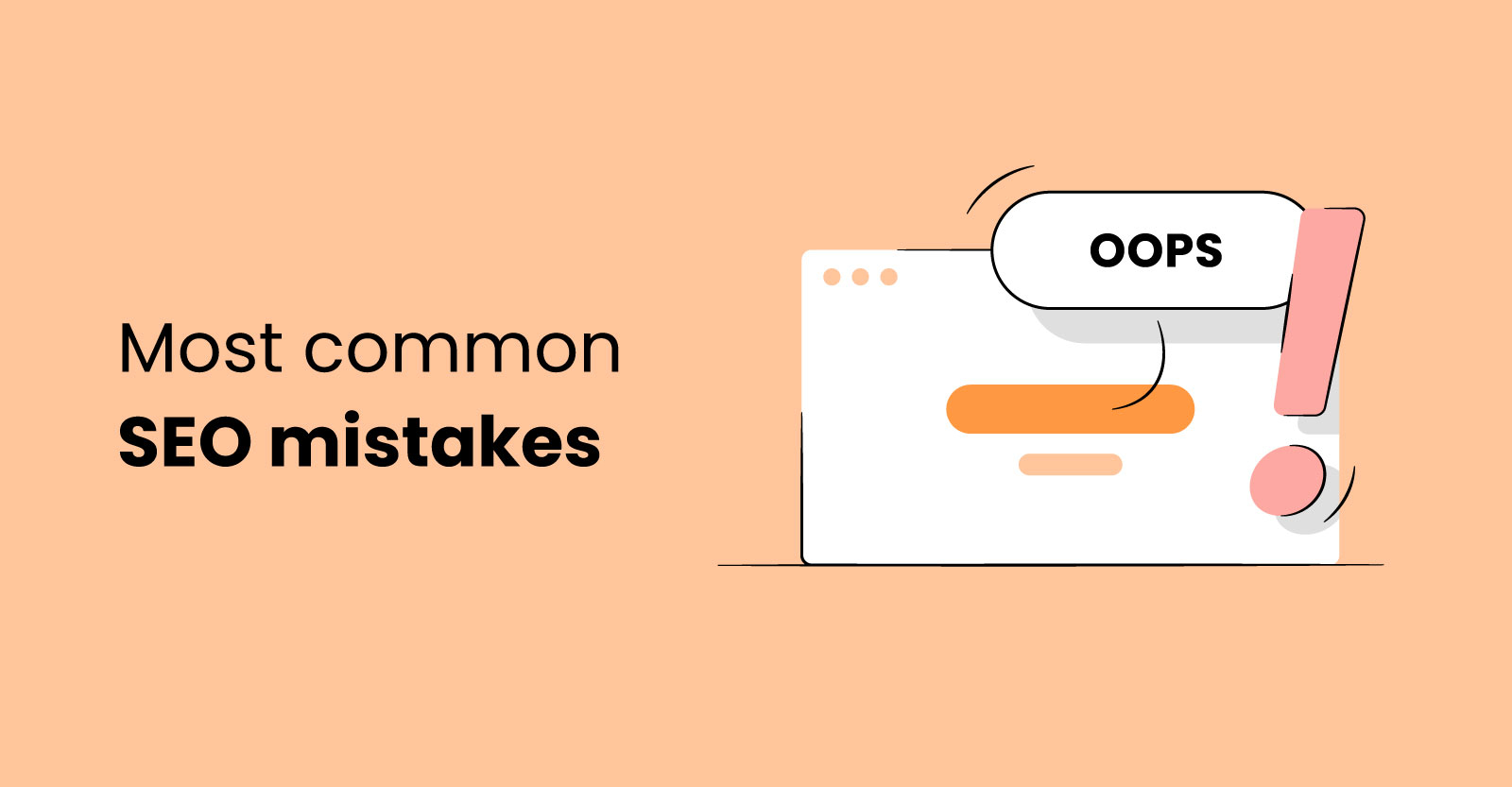 Search engine optimization (SEO) can improve your online visibility and drive more traffic to your site. A reputable national SEO agency can improve your search engine ranking while avoiding mistakes that can harm your SEO efforts. Here are common mistakes to avoid to improve your SEO performance:  
1. Ignoring Keyword Research
Keyword research helps to identify words and phrases that potential customers use to search for products or services in your industry. Integrating these keywords into your website's content can increase brand awareness and boost conversions.
Without this data, you may not identify your audience's search intent and create content that effectively addresses their needs and interests. This can lead to fewer clicks, less traffic, and lower search engine ranking. 
2. Overlooking Internal Links
Internal linking enables search engines to understand the hierarchy of your site and the relationship between various pages. It promotes user engagement by providing visitors with easy access to related content.

Internal linking also helps distribute link equity across your website, boosting the ranking of important pages. Neglecting internal links can result in low dwell time and higher bounce rates and can drive traffic away from your site.
3. Not Building Enough Backlinks
Backlinks signal to search engines that your website is valuable and relevant. Link building experts say that without backlinks, your website may be demoted in SERPs, resulting in fewer visitors and less revenue. A lack of backlinks can signal to search engines that your site is not trustworthy or authoritative. A national SEO agency can help you build quality, relevant backlinks to achieve better and sustainable results in search engine rankings.
4. Duplicating Content
Search engines like Google prioritize unique, high-quality content to provide users with the most relevant and informative results. When duplicating content, search engines have difficulty determining which page is the most relevant to display in search results. This can penalize your website and push it down in rankings.
Duplicate content can also lead to a lack of trust from users, as they may question the originality and authenticity of your content. It can cause user frustration if they encounter the same information repeatedly, discouraging their loyalty. Audit your website's content to make sure that every page is unique and contributes something valuable to your audience.
5. Not Having a Sitemap
A sitemap is an organized list of all the pages on your website. It helps search engine crawlers understand a website's content, organization, and hierarchy. Without it, search engines might miss some of the pages and content you want to be visible to your audience. This can negatively impact your website's visibility and ranking. Include a sitemap in your website's backend code to make sure every page is easily accessible to search engine crawlers.
6. Keyword Stuffing
Keyword stuffing involves adding as many keywords as possible into a piece of content to improve its visibility. It can make your content less engaging and even difficult for your target audience to read. This can lead to higher bounce rates and lower conversion rates. To avoid this mistake, create high-quality, informative content that uses keywords naturally and organically.
Choose a Reliable National SEO Agency
The right national SEO agency can help you achieve a strong online presence and increase your brand recognition. The agency provides effective SEO strategies, along with a comprehensive link building checklist, and helps avoid mistakes that can lower SEO performance. These strategies might include: optimizing your website, conducting keyword research, and improving overall user experience.