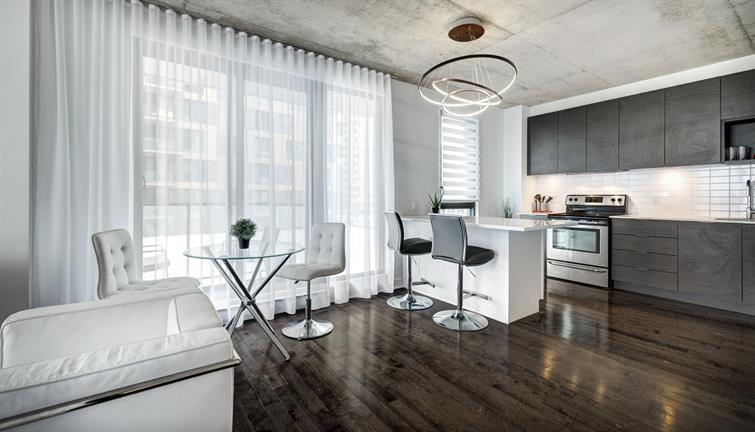 Furnished apartments are fully equipped spaces designed to provide a solution for individuals seeking short-term accommodations. Whether you're a business traveler, a relocating employee, or someone in need of a temporary home, furnished corporate apartments offer flexible lease terms to suit most budgets. They are often located in residential complexes that offer a range of desirable amenities without sacrificing privacy. 
Top Reasons to Rent Furnished Apartments
Businesses design furnished corporate apartments to cater to the needs of most professionals with varied lifestyles. Unlike hotel rooms, furnished apartments can be customized to meet specific needs. Whether moving to a new city for a job, school, or business, renting a serviced apartment can offer several benefits. 
1. Comfort and Convenience
Furnished corporate apartments are ready for occupancy with all the facilities you need for a comfortable stay. They come with furniture, appliances, kitchenware, and other household items, eliminating the hassle of buying or moving them for short-term stays. Whatever your reason for moving to a new city, these apartments can help make your transition more smooth. 
2. Cost-effective
Renting a corporate apartment can be more cost-effective than hotels and other temporary housing solutions. Unlike hotels that charge premium rates per night, furnished apartments have flexible leasing options, which can help you save on costs for extended stays. Considering you can cook in your apartment, you may also save money on dining expenses. 
3. Privacy
While furnished corporate apartments are usually in residential complexes, they provide a home-away-from-home experience with desirable privacy. They offer separate living areas, bedrooms, and functional kitchens to allow residents to enjoy the privacy they would expect in their own homes. Whatever your reasons for renting these apartments, you can have a conducive environment for productivity and relaxation. 
4. Flexibility
Due to delays, demands, or unforeseen circumstances, business projects and assignments may be extended or cut short. Corporate apartments offer flexibility in terms of lease duration and termination, allowing guests to end their stay without excessive penalties or extending their lease easily. Guests can rent for a few weeks, a month, or several months, which can be beneficial if they are uncertain about their stay duration.
For team members who want to share accommodation to foster collaboration and reduce costs, serviced apartments often offer multiple bedrooms, allowing for shared living arrangements. This allows companies to choose an apartment that meets specific needs. Despite being fully equipped, some apartments offer the flexibility to personalize the living space for added comfort. 
5. Location
Corporate apartments are usually in residential areas close to business districts and other amenities. Guests can easily access workplaces, dining options, shopping malls, and recreational facilities. This can save you commuting time and costs and enhance the living experience. 
Corporate Housing for Your Needs
Furnished corporate apartments are often situated conveniently to offer easy access to business districts and other facilities. They are fully furnished, making them ideal for professionals and individuals relocating to new cities. If you're seeking temporary accommodation, take advantage of fully furnished apartments for a seamless stay and transition.