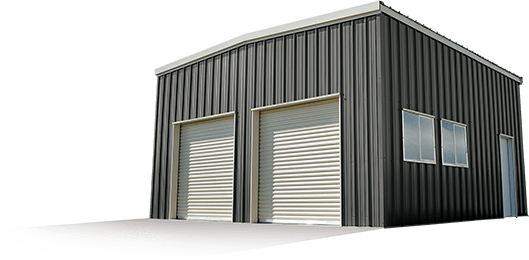 Traditional construction involves high labour costs, time and several inconveniences, which are unavoidable during the process. And even after all that trouble, you cannot be sure about the building's quality, strength and durability.
The best alternative is prefabricated steel structures that a company designs, engineers, and fabricates at its state-of-the-art manufacturing plants. Known as steel building kits, they contain the essential components required to erect a structure without needing special or heavy equipment. 
A 20 x 30 x 10 steel building kit is suitable for various purposes, as it is compact, robust and optimally functional. You can use it as a workshop or garage to store your cars, motorcycles, heavy machinery or other equipment you like to work on in your spare time. 
These are the best option for private workshops because, unlike structures made of wood or other similar material, these last for long without rotting, breaking or incurring any damage. The primary reason is the use of steel, which is anti-corrosive, heat resistant and pest-resistant. 
But what are some things you should know before ordering a kit for yourself?
What is the average cost?
You should expect to pay around 25,251 USD for the entire kit, but the prices might vary depending on various factors like additional accessories. 
Wall and trim colour options
The side wall colour options include burnished slate, polar white, Sahara tan, bright red, colony green, fern green, and Hawaiian blue. Trims are available in colours like burnished slate, Lightstone, Sahara tan, and fern green. 
Will you receive certified engineer drawings?
Reliable companies specializing in prefabricated buildings provide you with certified, engineered drawings you require for getting approval (if you need one from the local permit office).
What does the kit contain?
The kit contains the essential components to erect a do-it-yourself (DIY) building. Unlike traditional structures that use heavy welded beams, these are made from lightweight, high-performance, bolt-together components. All the parts are made from steel, ensuring that your workshop or garage has optimal strength and durability.
Framing system
The framing components contain purlins, girts and eave struts, essential for enhancing strength and durability. 
Roof panels
Roof panels are the main part on which the roof stands. The purlin bearing rib (PRB) roof panels are horizontal beams supporting the common rafters. Some companies provide an extra lip on their edges, allowing for superior overlap and blocking the external elements from entering. 
You should ensure the steel panels are 26-gauge high-tensile (gauge is a measurement used to measure the steel's thickness). High-tensile steel has a tremendous strength range of 50,000 to 100,000 pounds per square inch, making it incapable of deforming, breaking or incurring any damage. 
Sidewall panels
The sidewalls are the side parts of your building. Some companies provide them as a single continuous structure, running from floor to eave. These are usually available in twelve colour options: polar white, pearl grey, slate grey, colony green, fern green, Hawaiian blue, Lightstone and Sahara tan. 
However, the best paint for these is a siliconized polyester finish with a substrate galvanized coating underneath to prevent it from rusting. These panels also come with accessories, including fixed/operable wall louvres, service doors, framed garage doors and window openings. 
Secondary framing components
These include girts, purlins, end wall girts, and eave struts that enhance the strength and durability of your building. Other components include peak boxes and ridge-cap panels (which cover the roof's top and provide insulation), framed openings with door headers and jambs, smaller doorways and even the doors. 
A 20 x 30 x 10 steel building kit is strong, resilient and highly durable. It is aesthetically pleasing, highly functional, and, most of all, very cost-effective. Once you receive the components, it is easy to assemble them and create your workshop or garage.