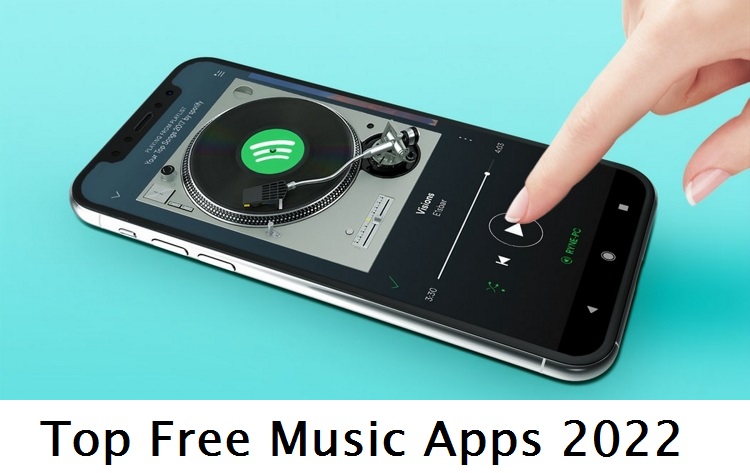 Music is the savior of our everyday boring lives. Who doesn't love listening to music while doing everyday chores, at work, during lunch, or even while taking a steamy shower? But random advertisements between your favorite tracks are like ilaychi in biryani. Who would ever want to be interrupted in between their bathroom concerts?
 So here is a list of top-free to download music apps that offer zero advertisements:   
1. iHeartRadio
So you need an all-in-one music, radio, and podcast app for your device? Oh, and that too with no ads? Well, good for you because the iHeartRadio app has got you covered. It works with various devices, offers excellent features, doesn't show commercials, and quickly identifies nearby radio stations. The app is also compatible with Automotive software in your vehicles so that you can listen to your favorite tunes on the road. 
You can also unlock additional capabilities on upgrading to iHeartRadio Plus, such as unlimited skips and playlists, quick replays, and more that are unavailable in the free to download edition of the app.
2. YouTube Music
Well, you must have been living under a rock for ages if you don't know what YouTube is, and in case you also didn't know, YouTube has an app solely dedicated to all the music enthusiasts out there named YouTube Music. YouTube Music has a vast selection of streaming songs and videos from well-known artists and unexposed content makers.
Its sophisticated AI algorithm adapts to your preferences, offering songs and content based on what you've already listened to, where you are, and what you're doing. YT Music Premium offers ad-free listening and viewing, as well as an audio-only mode for playing songs without the accompanying video.
3. Pandora
Input your beloved artist's name, and Pandora will play music by that artist and recommend similar artists. This is the simplest method to discover new music similar to tracks you currently enjoy.
The algorithm of Pandora suggests similar songs according to the ratings the user gives to a song they are currently listening to and won't play the music they don't like.To know more about technology and free apps visit TechiePlus. Also, this app functions best when connected to a wireless network with negligible buffering.
4. Jango
The massive presence of independent and lesser-known artists is one of the significant reasons why Jango offers ad-free music streaming services to its users. The app allows you to create your custom radio stations to choose to select your favorite singers and bands, and Jango plays music from that and other similar artists.
The users can also access written lyrics and stream ad-free music without creating an account. So no hassle of signing up to listen to your favorite tracks. 
5. SoundCloud
SoundCloud has a lot of audios and tunes that other users regularly post, including amateur audio recorded at home and music by unexposed and lesser-known musicians. Users can listen to something new and exciting every minute since a spicy blend of 10+ hours of music is uploaded by other users per minute. 
SoundCloud offers zero ads and previews with top-notch audio quality and offline streaming to users with an account and subscription.
6. Spinrilla
Spinrilla boasts of the best hip-hop mixtapes in the game. The app allows users to stream the songs directly or download them offline. The built-in radio function of the app allows the user to listen to modern music and instrumentals. The radio can also be location-specific. 
Users can also leave comments on their favorite tracks and join discussions about their favorite artists with other users in the app. 
7. Spotify
Spotify has brought about a groundbreaking change in the music field with its innovative design and gambit. It currently stands as one of the giants in the music industry. Spotify allows users to create unlimited playlists and share their unique playlists with other users. 
Read Also: Custom Designs Versus Standard Designs: What You Should Know
The Spotify algorithm is highly advanced and accurately suggests songs according to the user's taste in music. The app also alerts you about the latest updates and new albums scheduled to release. You are in for a royal ride once you have subscribed to the app's premium version with absolutely zero ads.
8. Shazam
Ever got a tune stuck in the back of your head for days? And that tune had you desperately looking for the original song but alas, no clue in the end. Well, not anymore. Shazam is here to find your favorite tunes. With just one tap, you will be able to hum the song, and Shazam will find it for you. 
Shazam allows users to share their discoveries with others, play videos on YouTube, or stream songs on Spotify. The app also allows you to look for concert dates, stream a discography, read and comment on album reviews, and make a Pandora station dedicated to your favorite artists.