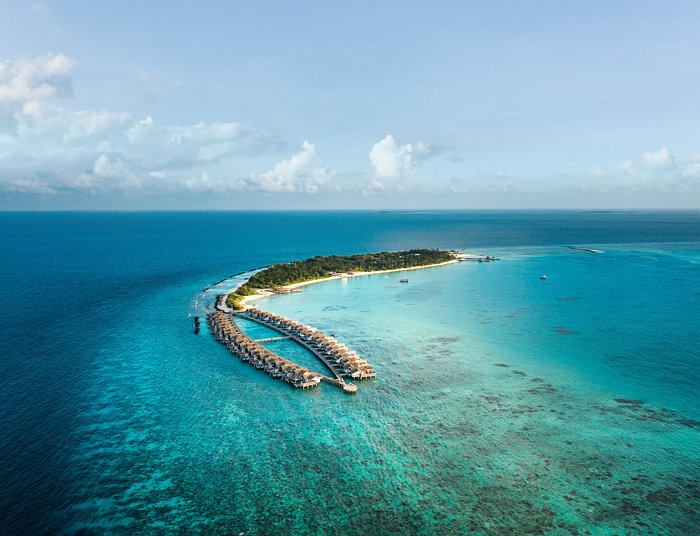 Are you someone who loves adventure, and more specifically, the taste of adventure offered by sampling delicious international cuisines? If so, we want to recommend something special for you today, the amazing food to be found in the Maldives islands! The Maldives are ranked as one of the world's most attractive travel destinations due to all the islands have to offer- the beaches are made of pure white coralline sands lined by gently waving palms, the water is a crystal clear turquoise blue and the home of coral reefs, sand bars, and a spectacular variety of marine life, and the tropical climate is comfortably warm throughout the year. All this, and we haven't even got to the food yet!
The capital, Malé, is a short hop from international hubs such as Bangkok or Dubai, and from there you can be whisked away to your destination by boat or seaplane. We highly recommend the Fairmont Maldives luxury Resort as the best place to stay for the ultimate Maldives experience! Be prepared to be spoilt and to bask in all the sun and fun this wonderful gem in the sea has to offer.
Spend your days frolicking in the waves, snorkelling, and suntanning, then spend your evening lounging in total comfort as you watch the sunset and enjoy the sea breeze over a cocktail or three. It's little wonder that the Maldives is the world's number one honeymoon destination, it just doesn't get any better than this! And now, the moment you have all been waiting for dinner!
The cuisine of the Maldives is made up of the foods that are naturally available in abundance on the islands, such as seafood and coconuts. The residents spend much of their time fishing, and they also grow gardens featuring sweet potatoes, cassava, pumpkins, breadfruit and a wide variety of tropical fruits. These are expertly put together to be served up in scrumptiously spicy dishes along with accompaniments like flatbreads, and always a cup of soothing tea. Here are just a few of our favourites to get your mouth watering!
Dhon Riha – This is a tuna fish curry cooked with coconut milk and a variety of spices including cardamom, fennel, fenugreek, cumin, and cinnamon. Surprisingly, it features no curry powder, fresh curry leaves are used instead, giving the dish a pleasant and mild flavour. It is typically served with rice or a flatbread if preferred.
Bis Keemiyaa – This is a fried pastry stuffed with cabbage, eggs and tuna similar to an egg roll flavoured with curry leaves. A vegetarian-friendly version leaves out the tuna. This is one of the Maldives' most popular snack foods and is eaten throughout the country.
Tharukaaree riha – This is an intriguingly orange-coloured vegetable curry dish concocted from carrots, pumpkins, and coconut milk spiced with ginger, turmeric, chillies and pandan leaves. You will be asking for an extra helping on this one!
So, come visit the Maldives and make sure to bring your appetite along with the sunscreen!