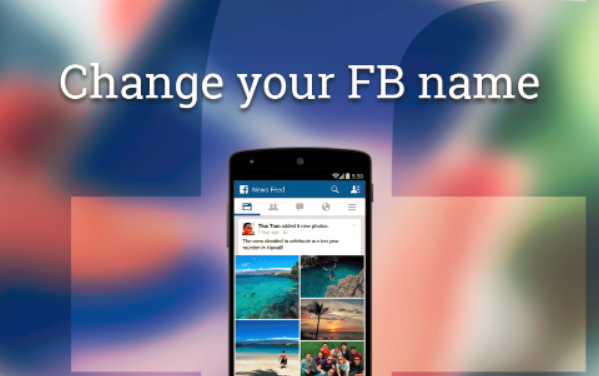 Facebook is a major social media network, widely used worldwide. It was launched in 2004 and made interesting attempts ever since at winning over its users – not to mention succeeded at it. This social media platform contains numerous interactive features that enhance users' engagement; these features vary from online polls to changing names or display pictures of a particular profile. I must add, Facebook is an excellent source for operating businesses, especially in this time of social media dominance. Evidently enough, Facebook currently holds over sixty million active business pages. One thing that Facebook users may wish to change but aren't aware of how to is the Name. It could be because changing the pictures on Facebook an extremely easy task, but changing your Name may not be as easy as the former. With all the high-end features that Facebook offers its business profile owners, businesses are flourishing on Facebook day-by-day. This blog will discuss how to change Facebook business name, page name, and profile name.
Steps to Change Business Name on Facebook
You can change your business name using only eight easy steps. Changing your business name can contribute to improved credibility, consistent branding, and increased search ability for your brand or business. Kindly follow the instructions mentioned below to complete this task at hand.
First, log in to your account by using the correct credentials and click on the downward arrow at the top-right to click on the Manage pages option

From the list of all business page, please choose the one you wish to change the Name for and click on it to open

Right below the cover photo lies the three ellipses (horizontal three lines) – click on to select Edit page info; scroll down to See All Information

Request to become the admin if you aren't one already as the authority to change the Name lies within the admin authorities

See that there is a list of option on the left side of the page; click on About; wait till you are directed to the editor view of your business page

Now that you are here as the editor, click on the Edit option placed right next to the Name

Enter the new Name while keeping all the guidelines in mind and click on Continue once you have made the necessary changes in your business page name

Lastly, Review your request by clicking on this option and finally click on request change.
Now that you know how to change Facebook business name, you must understand that it takes a while before your Name changes as Facebook approves it. If any misconduct is founding while deciding a name, it will deny the name change request.
Steps to Change Page Name on Facebook
Changing your Facebook page's Name is just as easy as changing the business name, if not more accessible. To know how to change the Name of a page on Facebook, follow the steps mentioned below.
Open the official Facebook web page and log in to your account using the correct credentials

Click on the downward arrow placed at the top-right corner of your screen to click on the Manage Page section

When the Manage Page section opens, scroll down to locate and click on the Edit page info (you should see it in the left column of options)

Click on the name box and enter your page's new Name

Once you have entered the new Name, submit it by clicking on Request change

Similar to changing the business name, Facebook approves or disapproves the request for your page name
The steps mentioned above indicates how to change the Name of the page on Facebook. After you have completed the process, wait patiently till Facebook changes your page name. Note that Facebook only takes a day or two to change the Name of any page. If you don't hear back after a couple of days, reach out to Facebook to recheck.
Steps to Change Name on Facebook
Changing the profile name on Facebook has to be the easiest task in this blog. As long as the Name meets the profile name standards, Facebook happily changes the Name. To know how to change Name on Facebook, follow the steps mentioned below.
Open Facebook and login to your account using the correct credentials

Kindly consider the profile name standards while changing your Name

Click on the downward arrow at the top-right corner and select settings

When the settings open, click on Name and enter your desired Name

Click on Review change to ensure that there is no problem and save the changes by inserting your password.
Profile Name Standards to Consider
These are the guidelines provided by Facebook to ensure that the names do not cause complications. Please refer to the following profile name standards and then decide to change the Name.
Do not include symbols, numbers, unusual capitalization, repeating characters, or punctuations

Facebook does not allow characters from multiple languages in one single Name

Avoid using any Professional and religious titles 

Facebook disallows words or phrases in the place of Name

Lastly, do not include offensive or suggestive words of any kind in your Name
Read Also: Role, Capabilities and Modernisation Plan of Indian defense Forces
Given all the information in this blog, you should be able to change all names on Facebook with zero hassles. Using this blog, you have learned how to change Name on Facebook, business name, and page name. Now that you know how to, you can easily change your business name or page name, or profile name. Moreover, please pay strict attention to the profile name standards before you change the Name, or it will take longer to change in the first place. Apart from that, you can find out more information on our other blogs.