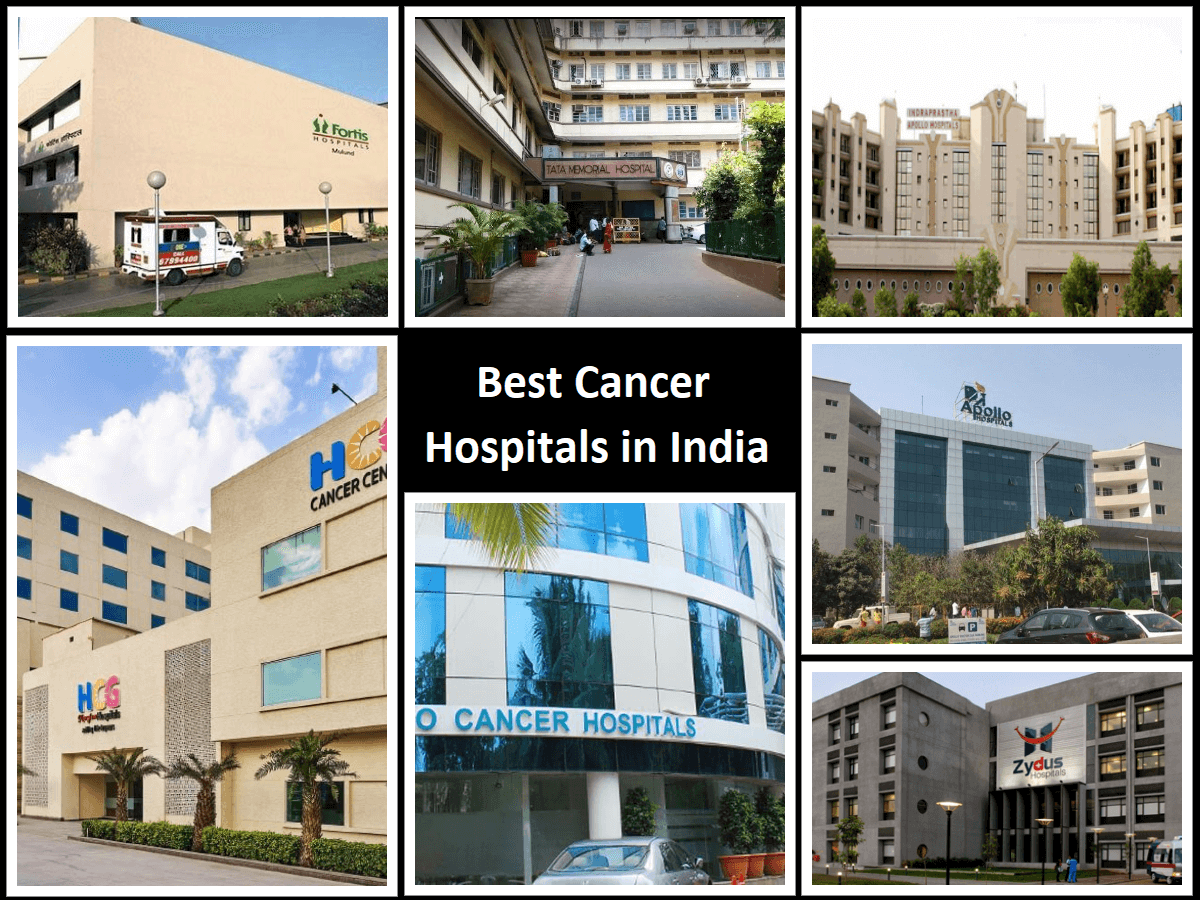 Cancer is the second major reason for death in the world. It is one of the severe diseases caused by the development of abnormal cells with the ability to destroy and infiltrate normal body tissue. This disease can spread throughout the body. Cancer is not limited to one organ. You can find a wide range of cancers such as breast cancer, prostate cancer, colorectal cancer, and more. If you have been detected with any type of cancer and want an effective treatment, you can choose from top cancer hospitals in India.
Types of Cancer Treatments 
The cancer treatments depend on the location, stage, and type of the disease. Doctors often use a few combinations of treatments to treat cancer. Chemotherapy, surgery, and radiation therapy are the most common cancer treatments available. Besides these, the healthcare team also design a treatment plan based on the following factors:
Patient's personal preference

Current health status

Medical history. 
When someone is detected from cancer, he/she will be recommended the following treatments.
Surgery is an initial state to diagnose, prevent, and treat cancer. It can also relieve problems and discomfort related to cancer. The main aim of surgery is to remove cancer from the body.
The word chemo means drugs or medicines to treat cancer. It uses cytotoxic drugs that mean they can destroy tumor cells. 
This is one of the most common treatments available for cancer. In a few cases, radiation therapy can work alone. But in other cases, it partners with chemotherapy, hormones, targeted therapy, or surgery. 
In this therapy, the patient's immune system works to fight cancer. Immunotherapy can charge or boost the way the immune system works to attack cancer cells. 
Bone Marrow or Stem Cell Transplant
A bone marrow transplant is effective in treating certain types of cancer. The cells can come from the patient's own bone marrow or from a matched donor. It helps restore blood-forming cells in cancer patients who are getting treatment with high doses of radiation therapy or chemotherapy. 
Also known as endocrine and hormonal therapy, it can treat specific types of prostate and breast cancer that rely on sex hormones to grow. This therapy is also effective for treating other sorts of cancers. 
Other treatment options include immunotherapy, targeted therapy, and hormonal therapy. Targeted therapy uses medications that stop the cancer cells from spreading and growing. Compared to other treatments, it does less harm to the normal cells.
Read Also: Complete Guide to Cooking Oils: Health Benefits and More
Immunotherapy uses substances made in a lab or made by the body to aid the immune system work harder. Whereas, hormonal therapy uses drugs or surgery to block or stop the natural hormones. The surgery removes the organs that make hormones, such as testes or ovaries. However, the drugs are given as pills or by injection.
Top Cancer Hospitals in India
When it comes to cancer treatment, India is home to many cancer hospitals that offer quality treatments without breaking the bank. There are many world-renowned cancer hospitals in India that offer outstanding facilities and top-class infrastructure. The cancer care team includes highly experienced doctors, surgeons, and medical staff. So, the following are the top cancer hospitals in India for various types of cancer treatments.
Fortis Memorial Research Institute, Gurgaon

Max Super Speciality Hospital, Delhi

Medanta- The Medicity Gurgaon

Indraprastha Apollo Hospital, Delhi

Artemis Hospital, Gurgaon

BLK Super Specialty Hospital

Dharamshila Narayana Super Specialty Hospital

Kokilaben Dhirubhai Ambani Hospital, Mumbai

BGS Gleneagles Hospital, Bangalore

Gleneagles Global Health City
Choosing the Top Cancer Hospital in India 
With so many best cancer hospitals to choose from, choosing the top one is challenging. However, you have to take care of a few aspects when picking the right hospital for your cancer treatment. You should consider the following factors when selecting the top cancer hospital in India for your treatment.
Accreditation- The first aspect to look for when finding the top cancer hospital in India is accreditation. The two most crucial ones are the National Board of Hospital and Healthcare providers and Joint Commission International. If a hospital has any of this accreditation, it means it is certified. It is best regarding hygiene maintenance, services, staff, equipment, and quality of their services. NABH is one of the highest benchmarks for a quality healthcare system.
Latest Technologies

– Undoubtedly, cancer treatment involves the use of next-gen technology, which offers all kinds of cancer treatments with a high success rate. Make sure the hospital you choose has the latest diagnostic radiation and surgical therapy techniques. Also, it has high-end technological support. 

A panel of Doctors

– This is one of the most crucial aspects to consider when choosing the

top cancer hospital in India

. There should be a multidisciplinary team of doctors and surgeons in various branches of cancer treatments. For instance, radiation oncology, surgical oncology, and medical oncology. 

Cost-

Last but not least. The cost of cancer treatment can vary on a wide range of factors. These factors are treatment method, hospital, patient condition, surgeon experience, and hospital location. 
Of course, choosing the top cancer hospital in India is not difficult due to many options. But if you are still confused, which hospital caters to your needs, Lyfboat has got you covered! It offers you every piece of information about cancer treatment in India, including the best hospitals, top surgeons, and competitive costs.