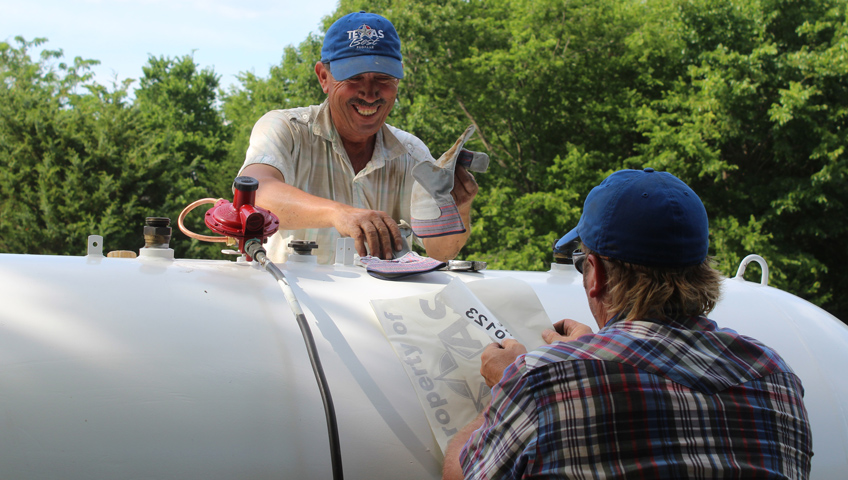 Propane is a popular fuel choice for powering appliances. When using propane, homes can be energy efficient, especially during the coldest months. While propane can contribute positively to your home, there are some things to think you may need to do before contacting a propane home delivery company. Here are tips for preparing for propane delivery:
Know Your Usage
Keep track of how much propane you use in a month or a year. Doing so lets you anticipate when you need a refill and schedule delivery. Knowing your average usage levels can also help you identify if there are any unusual spikes or drops in your propane consumption that need to be checked. 
Look for signs of corrosion, leakages, or any damage that may affect the capacity or safety of your propane tank. If you notice any damage or issues, call professionals to help repair the tank before the delivery arrives.
Plan Ahead
Be aware of upcoming events or seasons that may affect your propane usage, such as holidays, cold weather, or gatherings. If you're expecting guests for a week during the winter season, checking your propane tank level a week before a significant event or season can give you enough time to call for a refill if necessary.
Clear the Path
Before your propane delivery driver comes by, check the path your propane tank sits on. Confirm it's clear of any objects, twigs, or debris that might block the way for the delivery truck. If you have a gravel driveway, clear any loose materials to avoid potential punctures. Trees and branches should be trimmed back, giving the delivery driver enough space to approach the propane tank safely. The delivery truck could get stuck or damage your property without a clear path.
Turn Off Appliances
Before the  propane home delivery  arrives, double-check that all propane appliances are turned off. This includes space heaters, ovens, water heaters, furnaces, and other propane appliances. Turning off your propane appliances can help prevent issues while the driver refills your tank. Confirm that your propane tank's shutoff valve is closed to prevent propane from flowing from the tank to the appliances.
Secure Your Pets
Propane tanks and delivery trucks can be noisy and disruptive, which may be stressful for your pets. To prevent your pets from getting scared or accidentally injuring themselves, keep them inside your home or in a secure outdoor area away from the delivery area. Confirm that the delivery driver is aware that you have pets. They can take extra precautions to prevent any accidents.
Be Home
The delivery driver may need assistance accessing the propane tank or entering your property. The propane home delivery driver may need to review your paperwork and confirm everything is in order. If you're not home during the delivery, the driver may be unable to complete the delivery, which can be inconvenient and may result in additional fees.
Work With a Reputable Propane Home Delivery Company
You can access regular propane deliveries when you work with a propane home delivery company. You won't have to worry about running out of fuel or making trips to refill your tank, saving you time. Propane delivery companies provide expert knowledge and experience in handling, storing, and delivering propane safely.