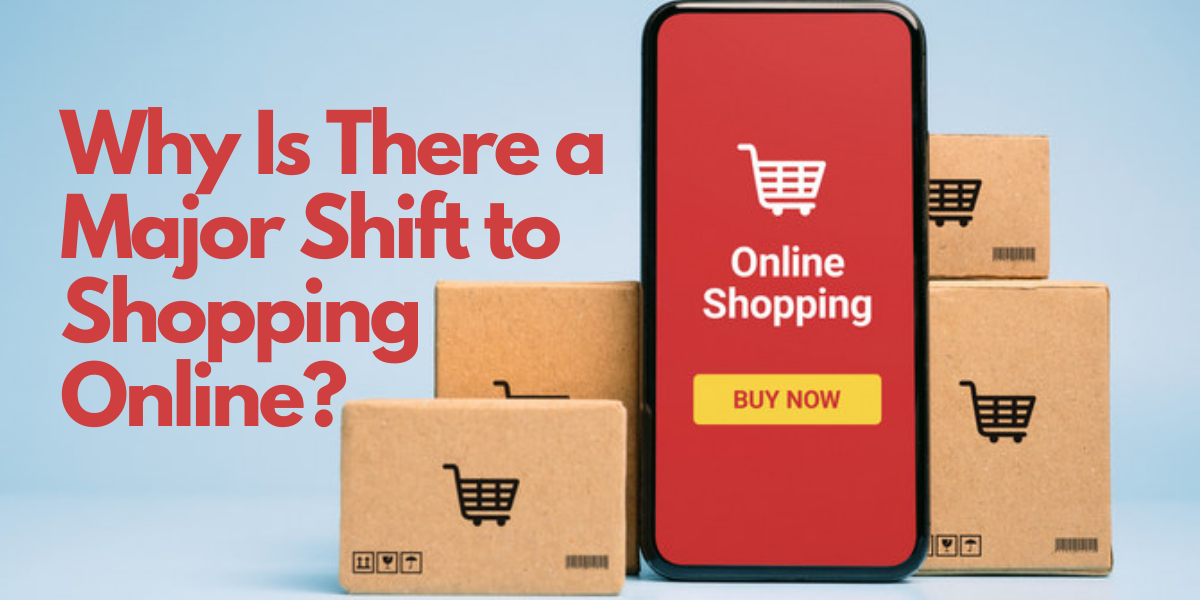 Online shopping has become very popular nowadays. Although online shopping platforms have been working for a very long time, they have gained immense popularity in recent years due to multiple reasons. Here, we will discuss why shopping sites are experiencing a major shift all over the world and we will also highlight some of the drawbacks of online shopping.
What is Online Shopping?
Online shopping which is also referred to as "E-commerce" is a term used for sales and purchase of various goods and services over the internet. To illustrate, when we go to a local market or shopping mall to buy something then it's called "offline shopping" but if we buy anything through a website or a mobile application then it's known as "online shopping". 
Benefits of Online Shopping
Online shopping sites are facing a huge shift because there are lots of advantages of shopping. In the past, it was not very popular because there were many limitations but now it has experienced lots of transformations and it is giving a tough competition to the traditional market. There are numerous benefits of online shopping which are as follows:-
1) No  Need to Go Anywhere
This is the biggest benefit of online shopping that we don't have to go anywhere to buy anything. We can order anything from anywhere with the help of our smartphone or computer and an active internet connection. Nowadays, we are living a fast-paced life so many people do not have enough time to go to an offline store to buy gifts or anything. So, they find it convenient to order something from their home or workplace without going anywhere.
2) Competitive Prices and Great Offers
The second major benefit of online shopping is that the prices are very competitive. Moreover, we can easily compare the price of a product at various other sites. In the end, we can buy it from wherever we find the best deal. Apart from it, on E-commerce platforms, we always encounter some attractive offers which are hard to find during offline shopping. Therefore, many consumers are getting addicted to online shopping.
3) Latest Launches and Promotions
 The major reason behind the widespread popularity of online shopping is that new products are getting launched and promoted from time to time. Nowadays, youngsters are keen to purchase the latest gadgets or other trendy things so the offline market is a bit slow in this case because in offline markets the product has to go through various channels before reaching the customers but through online shopping, the buyers can directly approach the manufacturers.
4) A Large Variety at One Place
In online shopping, we don't have to roam here and there in search of different products. It is very easy to find anything as there are a large variety of products available which are well categorized so you don't need to struggle much to find them. However, if you cannot find any item by serving the website, you can simply find it with the help of a search bar. This thing is really difficult when it comes to the offline market where you have to ask from shop to shop to search for any specific product. 
5) Very Simple User Experience
Nowadays, online shopping sites are providing a great user experience because of their simple and easy-to-use interface. Buying anything online is so easy, unlike in the earlier days of the internet. Moreover, people nowadays possess a decent knowledge about the usage of gadgets and the internet especially the youngsters so they have the least difficulties with buying things online. Fabcurate is one of the leading brands that follow this strategy by providing better user experience. Here is one of their code that you can use for purchase: ARTICLENEED10 for discount.
Drawbacks of Online Shopping
Undoubtedly, online shopping has lots of potentials to attract consumers. Certain limitations are stopping many of the buyers to use this method of shopping. These limitations are as follows:-
1) Takes a Lot of Time to Deliver the Product
This is one of the biggest drawbacks of online shopping in that it takes several days to deliver the product. Online shopping is not efficient if you need anything immediately. You can't wait for a week to receive the product that you needed right away. 
2) Quality Is a Major Concern
Another drawback is related to the quality of the product. As consumers can only see the images of the product and believe the product description written by the sellers. So, sometimes they do not receive the quality as per their expectations.
3) Probability of Scams and Privacy Issues
Although, scams and privacy issues are also there when it comes to using E-commerce sites because many times people pay online but do not receive their product or receive false and defective products.
Conclusion
At last, "E-commerce" is an emerging industry and it provides many wonderful opportunities to both buyers as well sellers. As everything has its pros and cons so this is similar in the case of online shopping. However, nowadays people have become more aware of technology so that is why the popularity of online shopping is growing rapidly.